Revive Your Garments with Garden Glam: The Endora Sweatshirt

W
hat if you could breathe new life into the garments you already own and befriend your inner artist at the same time?
Have you ever thought of yourself as an artist?

Would you like to develop the skills to embroider on your clothes with confidence and style?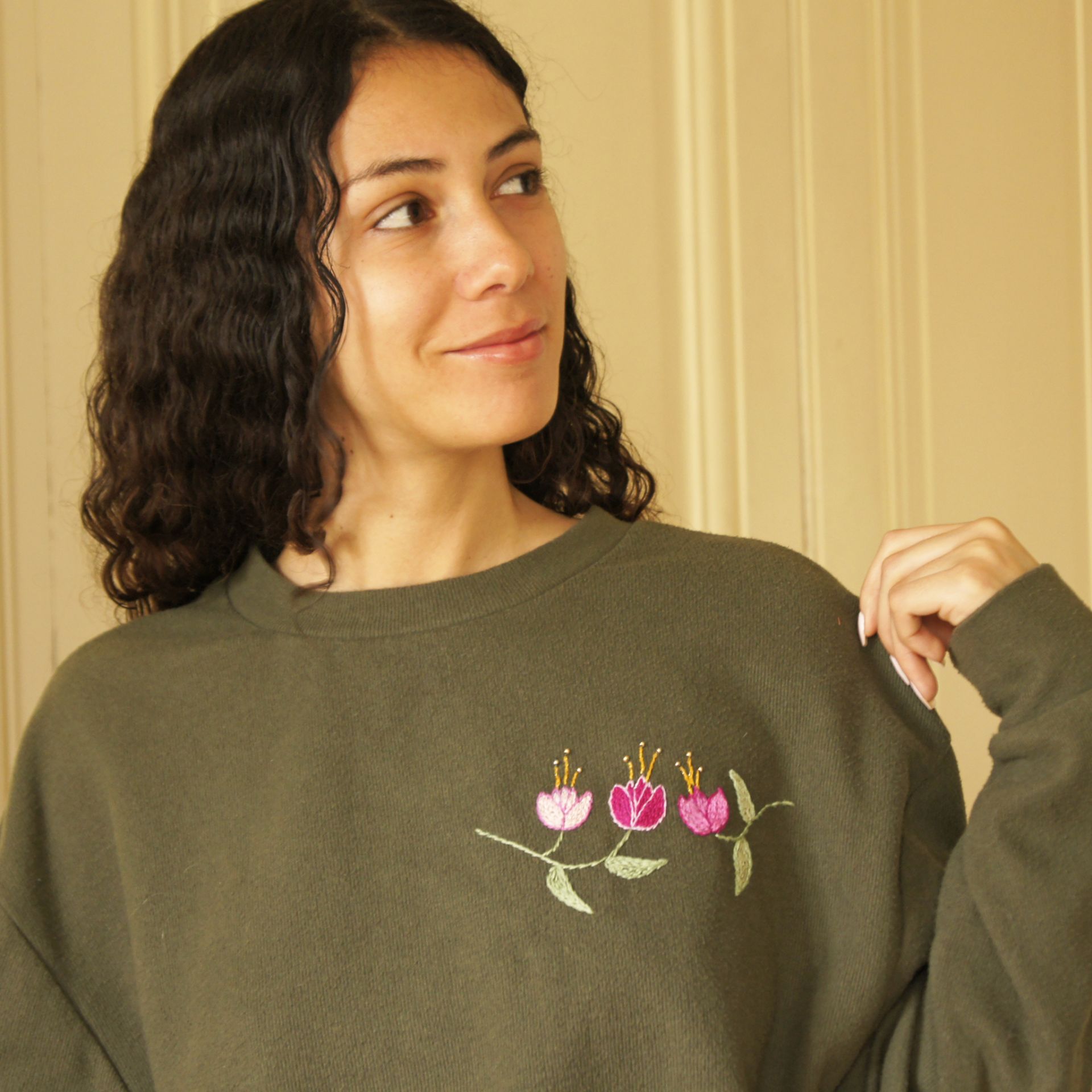 As you choose colors, learn stitches and apply the techniques, you will gain much more than an Endora sweatshirt of your very own.




Creating with your hands:

reduces stress

stimulates creativity

improves memory

keeps you feeling energized

builds self-confidence

Enroll now

Get your supplies

Transform your sweatshirt or hoodie

Feel the joy that comes with creating!
Supplies & Tools List

Must-have supplies to transform your garment.

Printable Pattern
A floral design to transfer to your sweatshirt.

Video Lessons

Watch step-by-step as we show you how to prepare your garment, transfer the design, embroider, add beads, and finish in style.

Written Instructions

Track your progress through the lessons.

Color Palettes

Tips on choosing a color palette, floss to go with your sweatshirt.
Printable Templates
A template to plan your colors and one to keep track of all your projects.

Is this course for me?

are a beginner to embroidery, and/or


are looking for a creative project, and/or


want to learn how to embroider on jersey fabric, and/or


want to learn how to transfer designs to dark colored fabrics, and/or


are ready to become a more eco-conscious consumer!

Geneva Jacquemond

Illustrator, Instructor, Embroideress

About
Growing up, we gave each other handmade gifts in our family, and not of the mix-tape variety. It was a matter of learning new skills to create cool gifts. One year I embroidered on a t-shirt for my dad's birthday gift, and I was hooked. Bilingual French/English, I grew to love Spanish in the middle school classroom of the very elegant Mme Lorca. Travel to Latin America and a Master's Degree in Hispanic studies followed, and traveling to lush tropical regions is always a delight. I believe we can each help save our planet by making eco-conscious choices, so I buy vintage and thrifted clothing and update my pieces with mending and embroidery. Every day is Earth Day as far as I'm concerned!
Perhaps you think you're not "good at" embroidery, or maybe you believe you must be "talented" at needlework.

Talent is not involved.
You need:

techniques

practice

a little patience
Let us guide you.
You will:
learn just a few stitches at a time

spend some time in the flow state, reducing stress

build self-confidence

find your inner artist
Don't hesitate
Why buy new clothes over & over again when you can revive what you have and help save our planet?

Frequently asked questions
Will I have to buy lots of supplies?

You'll need: a jersey sweatshirt or hoodie that you probably already have; 15 cm round embroidery hoop; Frixion pen; embroidery needles (sizes 5-10); seed beads (size 8, 10 or 11); embroidery scissors; cotton embroidery floss (find recommendations in the pdf); sewing thread to match your garment color; tear away fabric stabilizer; wash away fabric for transferring the design (find recommendations in the pdf).

What if I've never embroidered before?

It's about time you started! You'll discover a very pleasurable activity and this course can get you started with the basics, plus the final project is something you can wear and be proud of!

How many stitches will I learn?

Two stitches are used in the embroidery of the flowers and leaves: the chain stitch and the stem stitch. You'll use a standard sewing stitch to sew on the beads.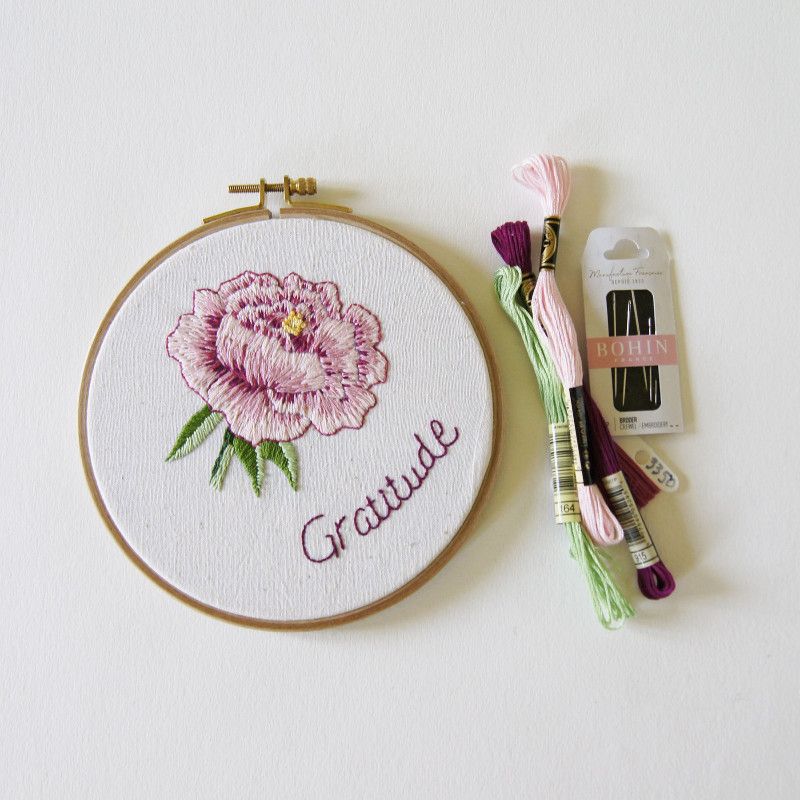 Not quite ready to purchase yet?

We offer a free course! Embroider a peony and see if you like embroidery. Then come back and check out our other courses.
Created with